The Motorola Virgin Festival 2008 was looking for an exciting and bold design for their promotional bags. The bag design needed to cascade with the Motorola tent.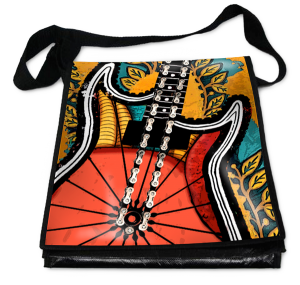 INSIGHT AND KEY CONSIDERATIONS
Motorola is a hip and modern company, which requires unique designs to capture their target market. The idea behind the Motorola tent was to have certain bikes set up designed to charge cell phones when pedaled. These bags would be used as swag incorporated at the Motorola tent.
TWG's ability to create a unique and bold design, incorporating the Motorola essence was key to the success of this project.
The Motorola bag give-away was a success, the design worked with the idea behind the booth. People were seen around the event carrying their bags with pride.